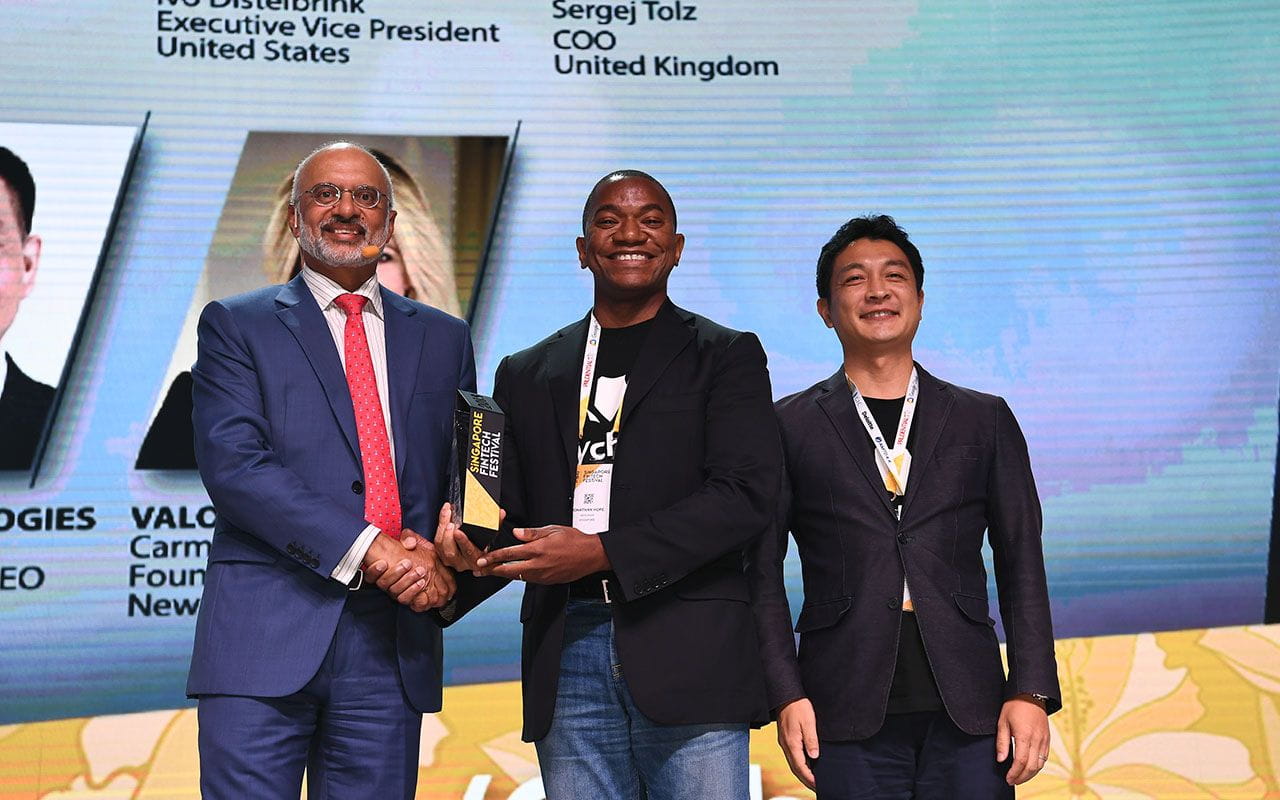 Keychain Receives Global Fintech Award From Monetary Authority of Singapore
September 14 2018
Singapore
Keychain was awarded third prize in the Global category of the 2018 Singapore Fintech Awards by the Monetary Authority of Singapore and the Association of Banks in Singapore during the Singapore Fintech Festival in November.
The competition, sponsored by PWC, recognizes innovative fintech solutions that were implemented between 2017 and 2018 by companies in four categories: Singapore founded, small/medium enterprise based in an ASEAN country, ASEAN-based companies of any size, and global of any size. Over two hundred companies applied for the competition globally, of which only three were given the global prize. Keychain's Jonathan Hope received award from DBS CEO Piyush Gupta at the closing ceremony of the Singapore Fintech Festival.
The festival is one of the largest and highest profile fintech conferences in the world, this year having over 40,000 attendees and hosting high-profile keynote speakers such as India's Prime Minister Narendra Modi and the International Monetary Fund's Managing Director and Chairwoman Christine Lagarde. Keychain is the first Japan-based company to be nominated for and to win any of the global category awards and was the only blockchain company to be chosen for the award or as a finalist this year. Keychain was selected above finalists globally of any size including Goldman Sachs-backed Symphony, DBS, and others. Keychain will receive a 50,000 SGD prize for winning third place.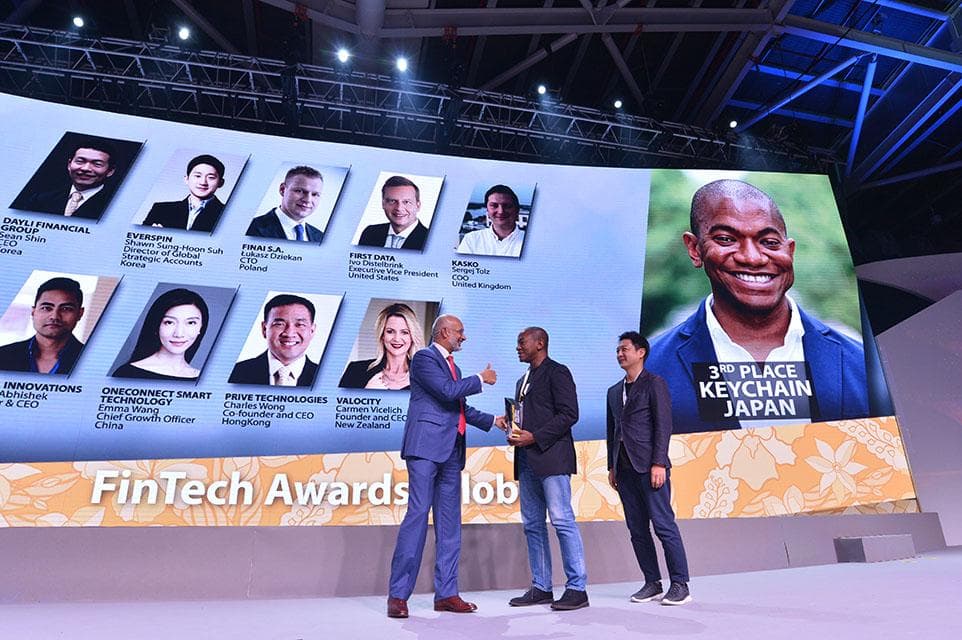 It is an honor to be recognized with this award. Keychain's journey to providing distributed data provenance has been a remarkably rewarding experience. We believe our achievements are building a foundation for next-generation fintech solutions. I wish to thank MAS, ABS, the distinguished panel of judges, our valued clients, investors, partners and the very special team we have at Keychain for making this possible.

– Jonathan Hope, Co-Founder & CEO Keychain
Keychain was selected on the basis of having implemented a blockchain-based data provenance infrastructure for small Internet of Things (IoT), allowing the devices (such as smart watches, automobile network gateways, and smart city sensor gateways) to exchange confidential data securely without entrusting data security to third parties such as certificate authorities. By encrypting and digitally signing data in a self-sovereign way, Keychain not only achieved a new type of data security infrastructure but also one that is compatible with small devices. The product, the Keychain Data Provenance Infrastructure (DPI), is the first in the world to provide these capabilities. In the project Keychain set out to demonstrate that distributed data provenance can be done on devices by optimizing its technology's memory footprint. Keychain not only met its original goal of 512 MB, but also surpassed it by orders of magnitude by achieving a memory footprint of only eight MB.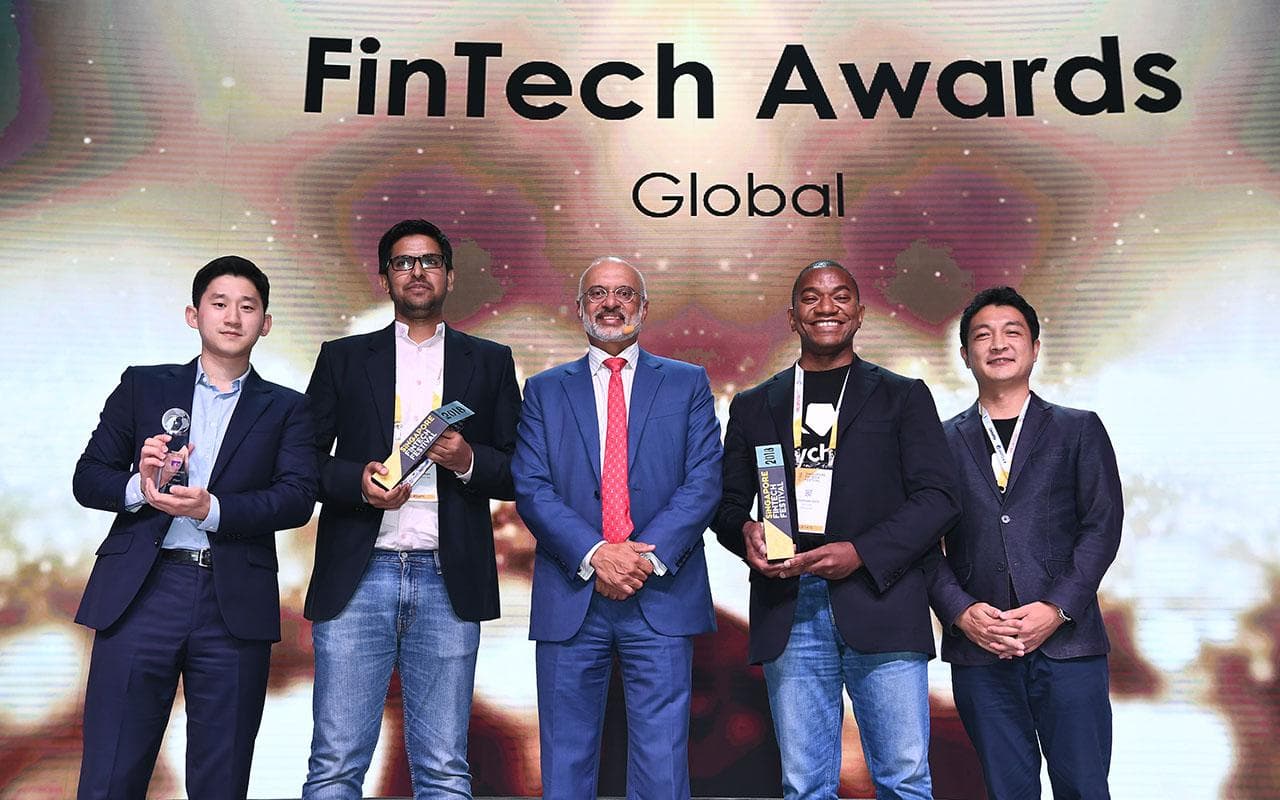 The project was supported in part by a research grant from the Japan New Energy and Industrial Technology Development Organization (NEDO) which Keychain received after receiving a Special Jury Prize from the Japan Ministry of Economy, Trade, and Industry (METI) in the IoT Lab Selection competition in 2017. Keychain demonstrated the results of its work to METI and NEDO in February 2018. "With Keychain's technology, sensitive data may be exchanged with a significantly larger range of devices, thereby facilitating the future contextualization of fintech. For example, if consumer wants to check her bank account balance while she prepares to go to work, she can do so on a heads up display in her living room. She can also record and share her health data with an insurer using a wearable device while having full confidence in the confidentially of the data, being that she is not trusting an unaccountable third party. This cross-industry platform will enable companies to increase cyber security, reduce costs, and achieve new patterns of business based on data commerce."

Cyber security was a common theme among global the winners, signaling that data security has reached prominence on the agendas of financial market leaders. At the event, Keychain was noted for having unique perspective on the future of fintech, which CEO Jonathan Hope describes as a combination of a deep understanding of Wall Street financial market infrastructure and cypherpunk sensibilities. "Keychain has produced an impactful infrastructure product that provides our clients with a real path to production deployment of blockchain technology. And yet, Keychain was bootstrapping at the time of the project and we opted to not do an ICO. Receiving this award impresses upon us that there are factors other than funding size (factors such as team experience, work ethic, and vision) that enable a company to lead innovation at the global level." Keychain closed a first, traditional round of funding in August 2018.