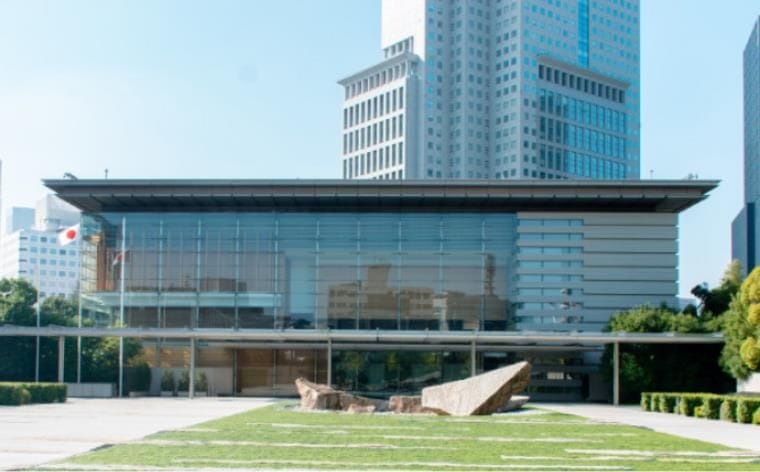 Two Keychain Partners Successfully Demonstrate Industrial Applications of Blockchain to the Japanese Government
March 23 2023
Tokyo
Two Keychain partners, CMIC and Yanmar successfully demonstrated (separately) industrial applications of blockchain-based Zero Trust architecture to the Japanese government, paving the way for further adoption of blockchain technology in non-financial sectors in Japan.
As part of the 2022 Japan Trusted Web cohort, CMIC Corporation (a leading global pharmaceutical trial and data company) and Yanmar Holdings (a global agricultural tech company) presented implementations of their respective pilot projects in March 2023 to the Trusted Web committee. During the six-month project period, CMIC implemented a healthcare clinical trial data authentication platform, and Yanmar implemented an agricultural technology auditing system. Both projects leveraged and benefited from the use of Keychain Core, Keychain's comprehensive Zero Trust framework.
Of the thirteen projects presented to the committee, only two projects (aforementioned) used Keychain Core, and yet these Keychain-enabled projects represented half of the four projects that succeeded in achieving their stated goals. Both Yanmar and CMIC were able to build solutions within weeks of initial concepts and demonstrate fully functional prototypes to the Trusted Web finals committee on time and on budget.
The 2022 Trusted Web goals were to promote industrial applications of Zero Trust, as defined by the following:
Digital identity
Increased scope of data verification beyond network verification
Consensus management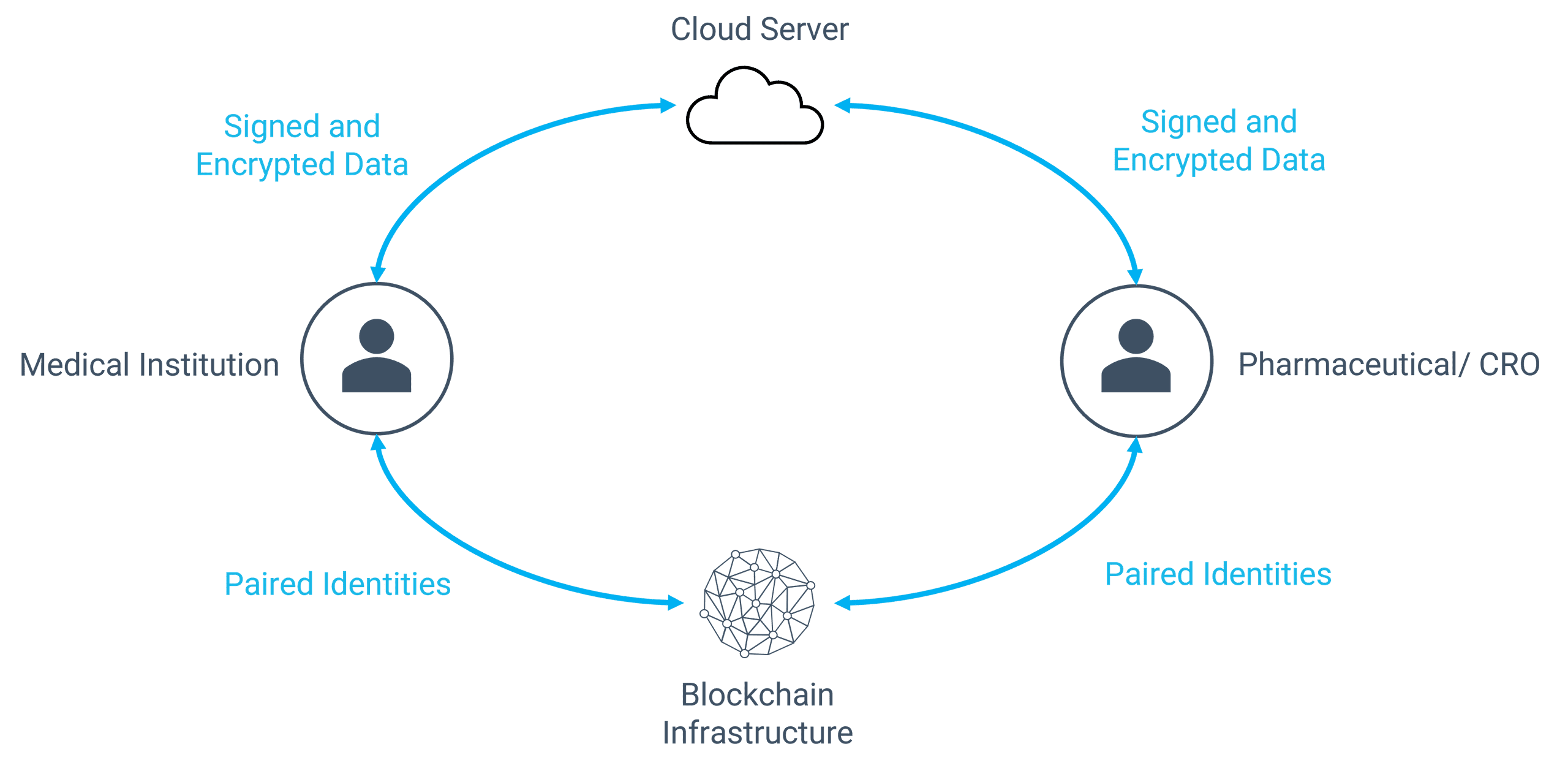 CMIC implemented a blockchain-based clinical trial data bank.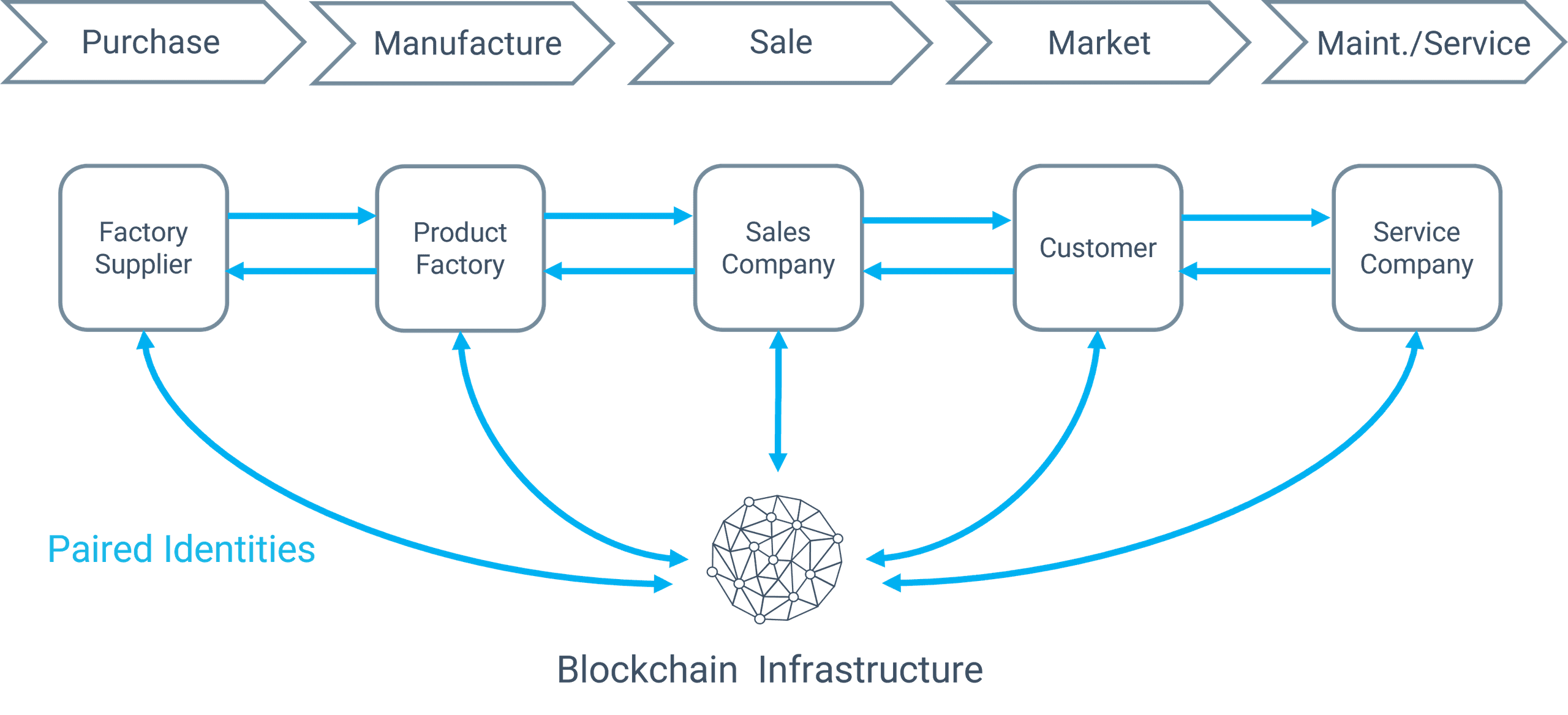 Yanmar implemented a supply-chain audit trail for agricultural technology maintenanace.
Why were CMIC and Yanmar so successful where other projects failed? Using Keychain Core, CMIC and Yanmar were able to quickly build on top of the world's most comprehensive Zero Trust framework, giving them key capabilities such as identity and data security out of the box. Other projects lacked the proper framework to complete their projects on time, hence Keychain Core gave our partners the definitive advantage.
Keychain is the only comprehensive Zero Trust Framework solution on the market, built by leading data security solution professionals and system engineers, and designed for the common development team to seamlessly integrate business solutions. We designed Keychain Core to be easy to install, easy to build upon, and easy to integrate into existing systems as well as new systems. In short, we help our partners succeed, where others fail. Which do you plan to be?
Japan's Trusted Web Initiative
The Government of Japan's Trusted Web Consortium was established in September 2020 as part of Japan's national strategy for the realization of a digital society, and covers digital transformation and digital trust initiatives. Part of that realization is implementation of the Trusted Web. The concept of the Trusted Web is expected to contribute to the realization of next-generation business models and added value enhancements in the industrial world in the future. Users and entities will not depend on any specific service, but instead will be able to control their own data.
The Digital Agency put out an open call for applications "Use Case Demonstration Projects for the Realization of Trusted Web". The results of the finalists were published on September 13, 2022, and 13 proposals were adopted out of hundreds submitted.
"Digital trust management represents a trillion-dollar opportunity in diverse categories as healthcare data, manufacturing, automotive, energy, trade, gaming, and finance. The Trusted Web initiative represents a step in the right direction for Japan towards its goal to regain leadership in digital technology."
About Keychain Core
Keychain Core is Keychain's award-winning solution accelerator that brings the power of blockchain and distributed ledger technology to the software development team, enabling your company to build innovative applications operable on a wide range of devices, data, and networks.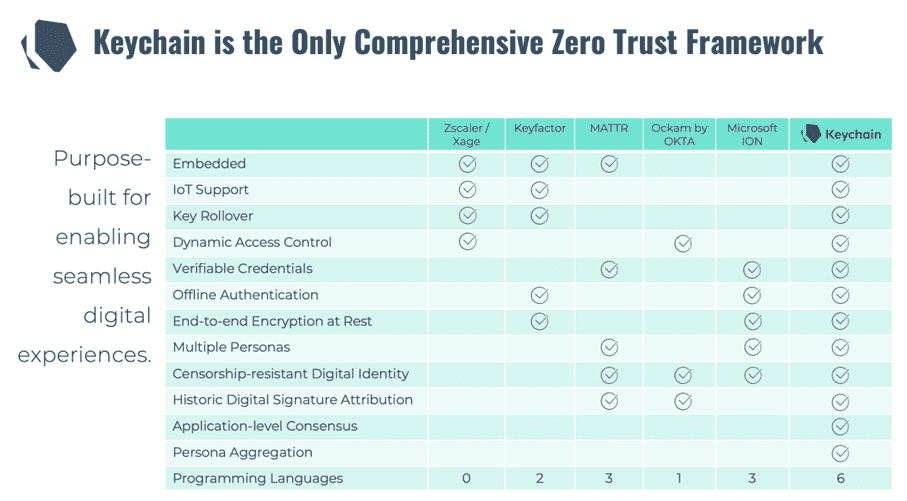 About Keychain
The things we need in the digital world – digital trust, digital transformation, trusted-web capabilities – are hindered by the lack of key capabilities: data security, self-sovereign identity, verifiable credentials, and application-level consensus.
Keychain delivers these capabilities in the form of software building blocks, enabling everyday development teams to fortify operational integrity, create digital assets, and discover new patterns of business --- with any data, on any device, anywhere in the world.
Reach out to Keychain to see how you surpass your competition and lead the way in innovation in your industry. https://www.keychain.io/en/requesttrial/