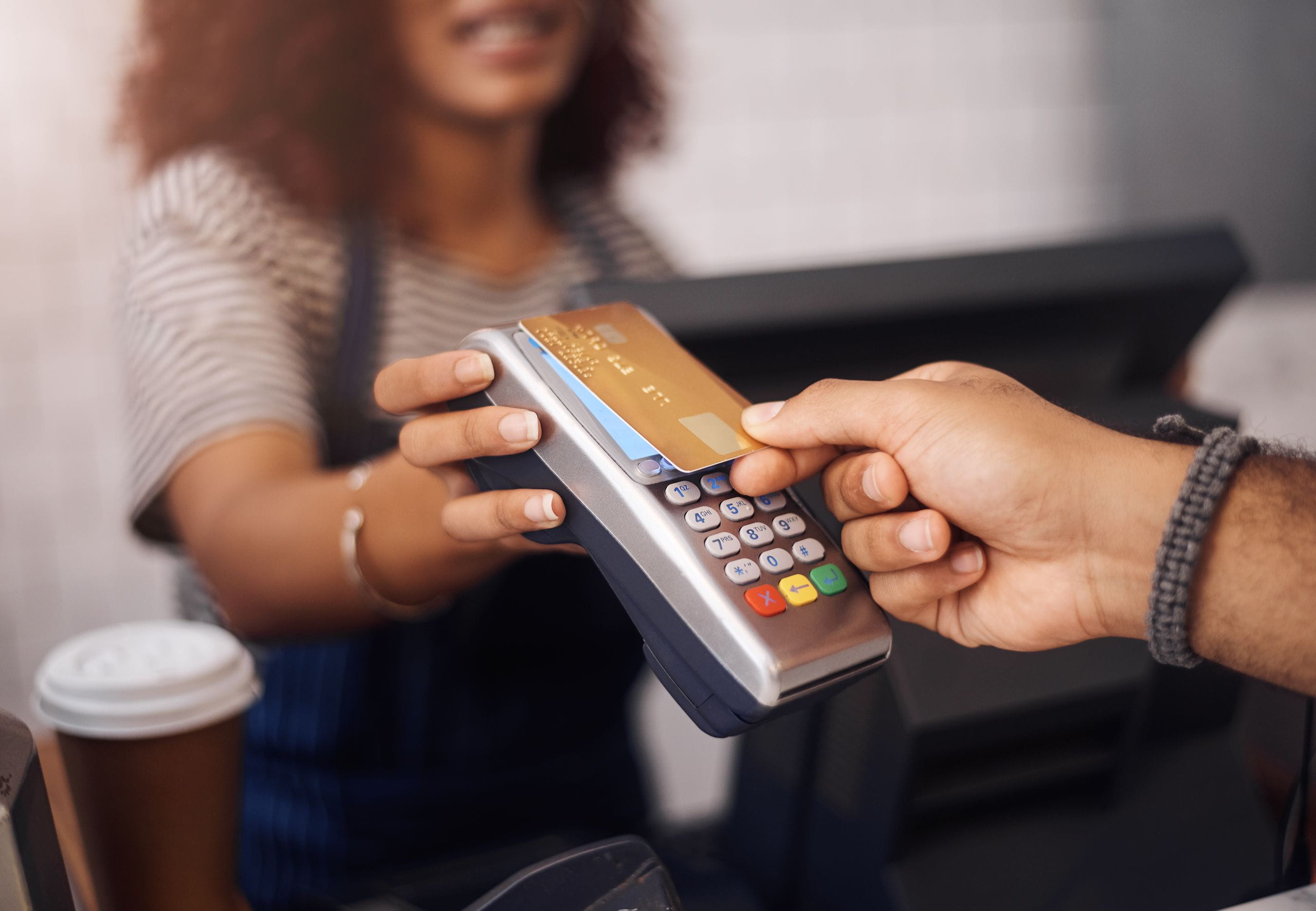 JCB and Toppan Edge leverage the Keychain Core Zero Trust framework solution to integrate offline payments into Japan's identity system.
February 22 2023
Tokyo
JCB Co., Ltd. (the largest payment processor in Japan) and Toppan Edge (a digital hybrid innovation company based in Tokyo) launch an innovative NFC offline payments solution based on Keychain technology.
JCB and Toppan Edge deployed a new NFC offline payments solution that allows Japan residents to conduct transactions even if Internet connectivity fails due to natural disaster. The companies, both Keychain partners, will demonstrate their innovative solution, which is based on Keychain's Zero Trust framework Keychain Core, to the government of Yokosuka City in March of 2023. The Yokosuka city government, as part of its ongoing disaster-preparedness initiatives, sponsored the pilot project.
As part of the project's goals, Toppan Edge integrated the offline payments solution into Japan's national identity system, utilizing Japan's national ID card (an NFC enabled ID card issued to everyone in Japan) to conduct secure transactions using point-of-sale systems. This innovative solution ensures transaction ability for consumers and prosumers in offline scenarios such as system outages, out of network range, or natural disasters such as earthquakes. JCB will aggregate payment information and provide applications for store payment terminals using payment solution developed by JCB and Keychain.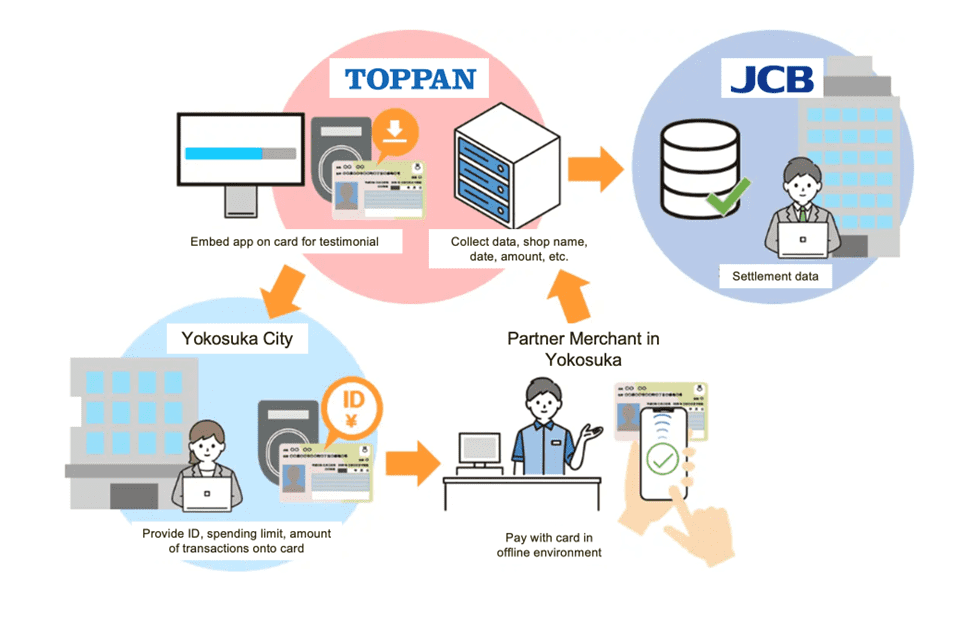 The aim of this offline payment solution is to enable commerce to operate through the degradations of internet connectivity, even over multiple weeks. This project propels Yokosuka City closer to its urgent goal of achieving disaster resistance.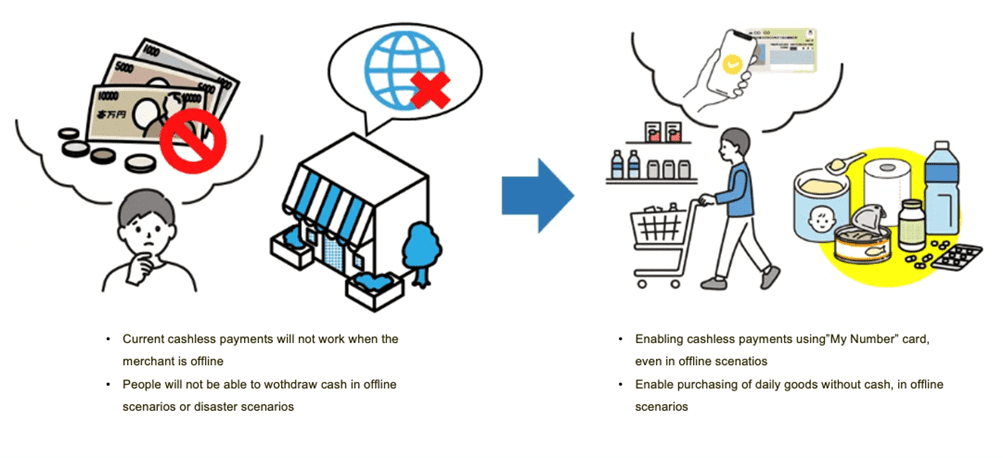 Background
Digital payments are becoming more common, and a dependency for daily life. So, when systems are down or you are in an offline scenario, not being able to make a transaction (money, data, identity verification, etc.), hinders your abilities. Keychains' unique offline verification capabilities allow you to resolve this situation.
Two of Keychains partners, JCB and Toppan Edge, have teamed up to implement a pilot demonstrating payments and data transaction in offline scenarios. JCB and Toppan required a secure digital identity software solution that was operable on a specific NFC type, and that the software have a very small footprint to fit and operate on allotted space. They turned to Keychain, as the Keychain Core was the only comprehensive Zero Trust framework that easily integrates into NFC based ID cards. Governments can further apply this solution to enable secure reconciliation of citizen data.
This new release is a translation of a previous release by Toppan. https://www.edge.toppan.com/news/2023/0222.html
About JCB
Established in 1961, JCB is the only company that operates an international card brand from Japan and has developed a network of merchants that can use JCB cards and is expanding the issuance of JCB cards with domestic and overseas partner companies, in Asia. In addition, with the aim of becoming a comprehensive payment service company, we are developing various businesses to meet the expectations of our customers and partner companies.
JCB Corporation
Public Relations Group, Public Relations Department Takada Nakajima
MAIL:jcb-pr@jcb.co.jp
TEL:03-5778-8353
About Toppan Edge
Toppan Edge supports corporate activities by demonstrating its strengths in the information domain, centered on information, and contributing to operational efficiency. By leveraging the strengths that we have cultivated in the information field, we are working to create new value as a "digital hybrid company" that can provide products and services from both analog and digital perspectives.
TOPPAN EDGE
Corporate Planning Division Public Relations Department
TEL:03-6253-5730
About Keychain
The capabilities IT teams need — identity, data-centric security, and verifiable credentials — are prohibitively costly and complex to develop in-house. Keychain provides a comprehensive, Zero Trust software framework that lets companies quickly deploy seamless digital experiences — whether they are building new applications or integrating into existing applications, on-prem or cloud-based, and in both online and offline environments. 
Keychain
E-MAIL: engage@keychain.io