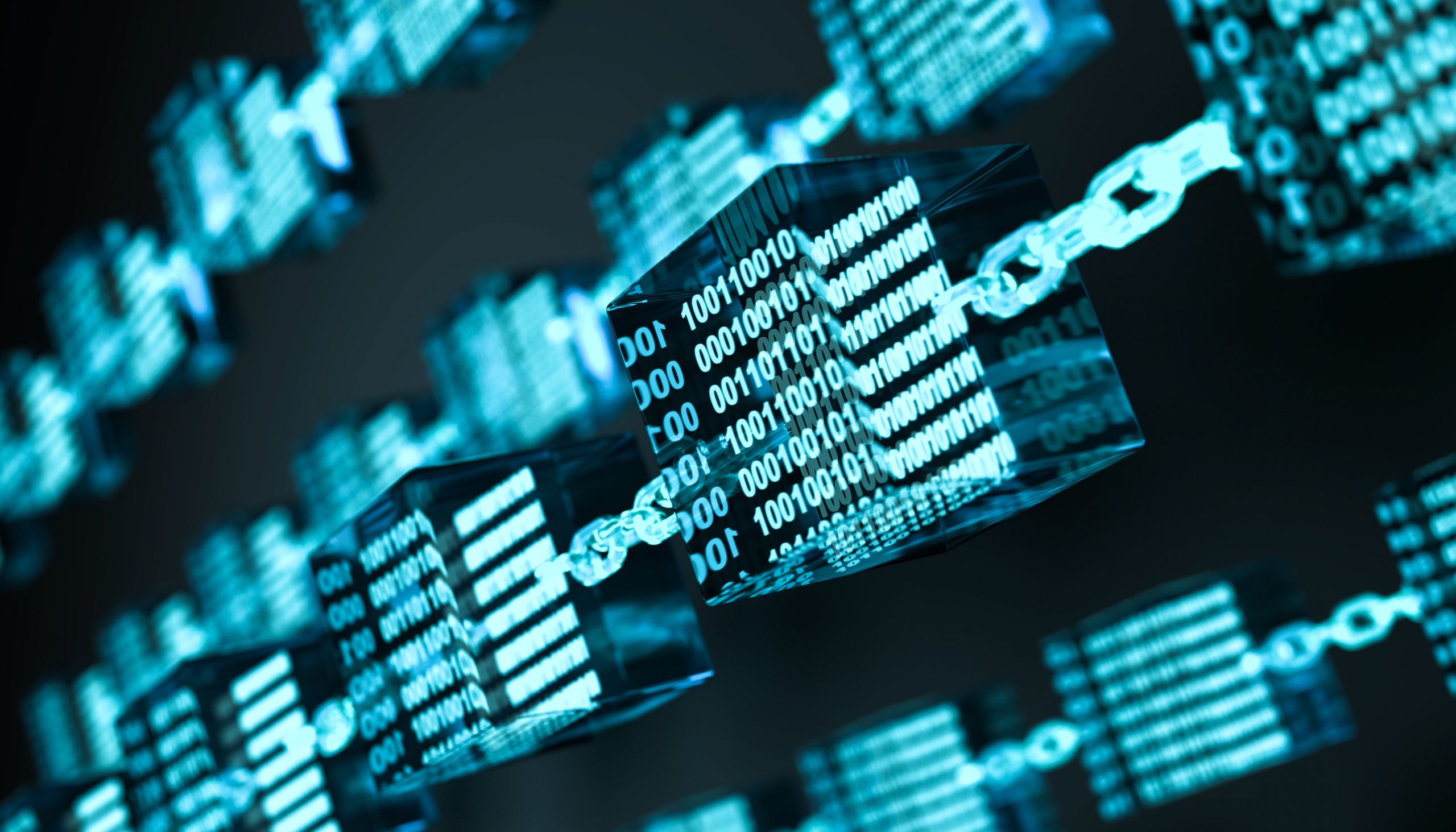 Keychain and CMIC Consortium Re-selected for Blockchain-based Clinical-trial Data Pilot by Japan's Trusted Web Initiative
June 24 2023
Tokyo
The Japan Digital Agency's Trusted Web committee awarded a consortium made up of CMIC Group (a global clinical healthcare research service organization) and Keychain (the leading provider of blockchain-based data security software) trust. The award is the second consecutive year that the Keychain / CMIC consortium has been chosen, underscoring the Japanese government's commitment to promote new paradigms for cyber security in healthcare.
In late May, Japan's Trusted Web committee, sponsored by the Japan Digital Agency, awarded the Keychain and CMIC consortium, among other projects, technology implementation research grants to implement what is known in Japan as the Trusted Web, a set of design principles like the Zero Trust paradigm. A dozen applicants were awarded grants to implement an application of their choosing during a nine-month project. Keychain and CMIC, continuing a long partnership, aim to deploy an innovative solution for trusted data traceability and reliability in clinical trials, enabling secure, permissioned-based, data sharing among parties. This solution brings to reality one of the most widely recognized use cases for blockchain in the healthcare industry.
The original announcement of the award (in Japanese) can be found here: https://www.toppan.co.jp/biz/social/trusted_web2023_koubo.html
Building on the success of the first proof of concept, implemented in 2022 for the Trusted Web initiative, Keychain and CMIC aim to build a high-fidelity healthcare-data management system that securely stores data on clinical trial events, results, and stakeholder identities. Using Zero Trust principles, the consortium allows stakeholders to independently verify data and manage digital credentials and access control. The 2023 pilot will show these capabilities with the following scope extensions, making it the first demonstration at such a deep level of integration: 1. Integration into hospital on-premises devices 2. Native support for wearable devices such as smart watches and IoT sensors 3. Wider pilot participation among Tokyo hospitals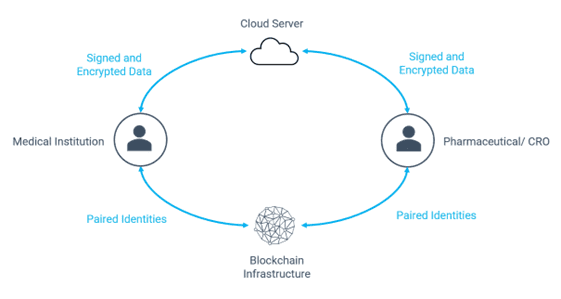 CMIC leverages Keychain Core, Keychain's comprehensive Zero Trust software framework to accelerate their application development. Keychain Core provides CMIC's team with all the key capabilities needed to manage trust and data security in the solution.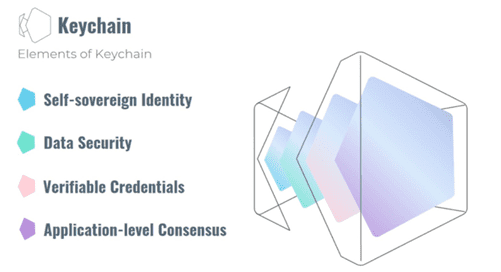 Learn more about Zero Trust on healthcare technology: https://www.youtube.com/watch?v=k2pZiKpCMBc
Background
Healthcare and medical industries are moving towards decentralized clinical trials and implementing electronic healthcare records for data storage and data sharing. There is also wide spreading adoption of wearable IoT devices, online communication tools, and cross-clinical data connectivity.
It is essential to have data distribution systems that enable the authentication of data between parties and guarantee the reliability and provenance of all data. However, a sustainable solution must also avoid the "Agency Problem" – where a third-party cloud provider handles the data, can see the data, but is not responsible if there is a hack or leak of that data. Managed-trust solutions require a decoupling from traditional data solution providers.
By separating security from architecture, Keychain and CMIC have developed and implemented such a system based on public key/private key identity protocols, self-sovereign identity, and application-level consensus. In this innovative blockchain-based solution, digital trust is secured, data can be confirmed and verified as the original sender and data, and permission-based access protocols can be implemented.
About CMIC
CMIC started its first CRO (drug development support) business in Japan in 1992, and now provides comprehensive support services for pharmaceuticals, from development and manufacturing to sales and marketing. Today, CMIC Group is one of the largest CROs in Japan and provides comprehensive services in drug development, SMO (site management organization), drug manufacturing, regulatory affairs consulting, and sales and marketing solutions. CMIC also actively supports pharmaceutical, biotechnology, and medical device companies in entering the Japanese market, conducting clinical trials in Asia, and supporting drug development and manufacturing in the U.S. and Japan. The CMIC Group has over 7,500 employees and 24 group companies worldwide trusted data management solutions in the overall medical and healthcare fields.
About Keychain
The capabilities IT teams need — identity, data-centric security, and verifiable credentials — are prohibitively costly and complex to develop in-house. Keychain provides a comprehensive, Zero Trust software framework that lets companies quickly deploy seamless digital experiences — whether they are building new applications or integrating into existing applications, on-prem or cloud-based, and in both online and offline environments. 
Contact
Keychain
EMAIL: engage@keychain.io